In 2018, Vaison Sport began manufacturing flexible FT3 approved tanks, to date more than 250 cells have been manufactured for vehicles ranging from hill racing to F1.
FT3 approved cell manufacturer
Manufacture by vulcanization. Vulcanization ensures homogeneity and perfect sealing of the product (manufacturing similar to a tire).
Use of a metal mold which ensures a constant and precise geometry (+ \ - 1mm) of the external shape and positioning of the flanges.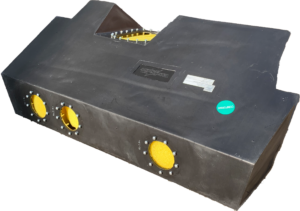 In 2020, with the support of the European Union, VAISON SPORT acquired an autoclave which allows perfect control of tank vulcanization operations.