En 2018, Vaison Sport se lance dans la fabrication de réservoir souple homologué FT3, à ce jour plus de 300 modèles de réservoirs ont été fabriqués pour des véhicules qui vont de la course de côte à des F1.
FT3 approved cell manufacturer
Manufacture by vulcanization. Vulcanization ensures homogeneity and perfect sealing of the product (manufacturing similar to a tire).
Use of a metal mold which ensures a constant and precise geometry (+ \ - 1mm) of the external shape and positioning of the flanges.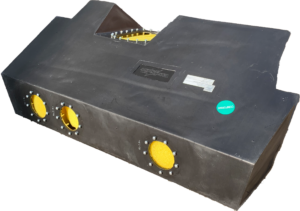 En 2020, avec le soutien de l'Union Européenne, VAISON SPORT a fait l'acquisition d'un autoclave permettant une parfaite maîtrise des opérations de vulcanisation des réservoirs.